2012: Gar prints the first Pine shirt in a borrowed garage. Proceeds fund cases of PBR. Generous friends show up to "print parties" to watch, support, and mostly drink beer.
2014: Faced with the decision of getting a job or making something of this side hustle, a young and overly confident Gar decides to borrow some money and send it. More generous friends become employees.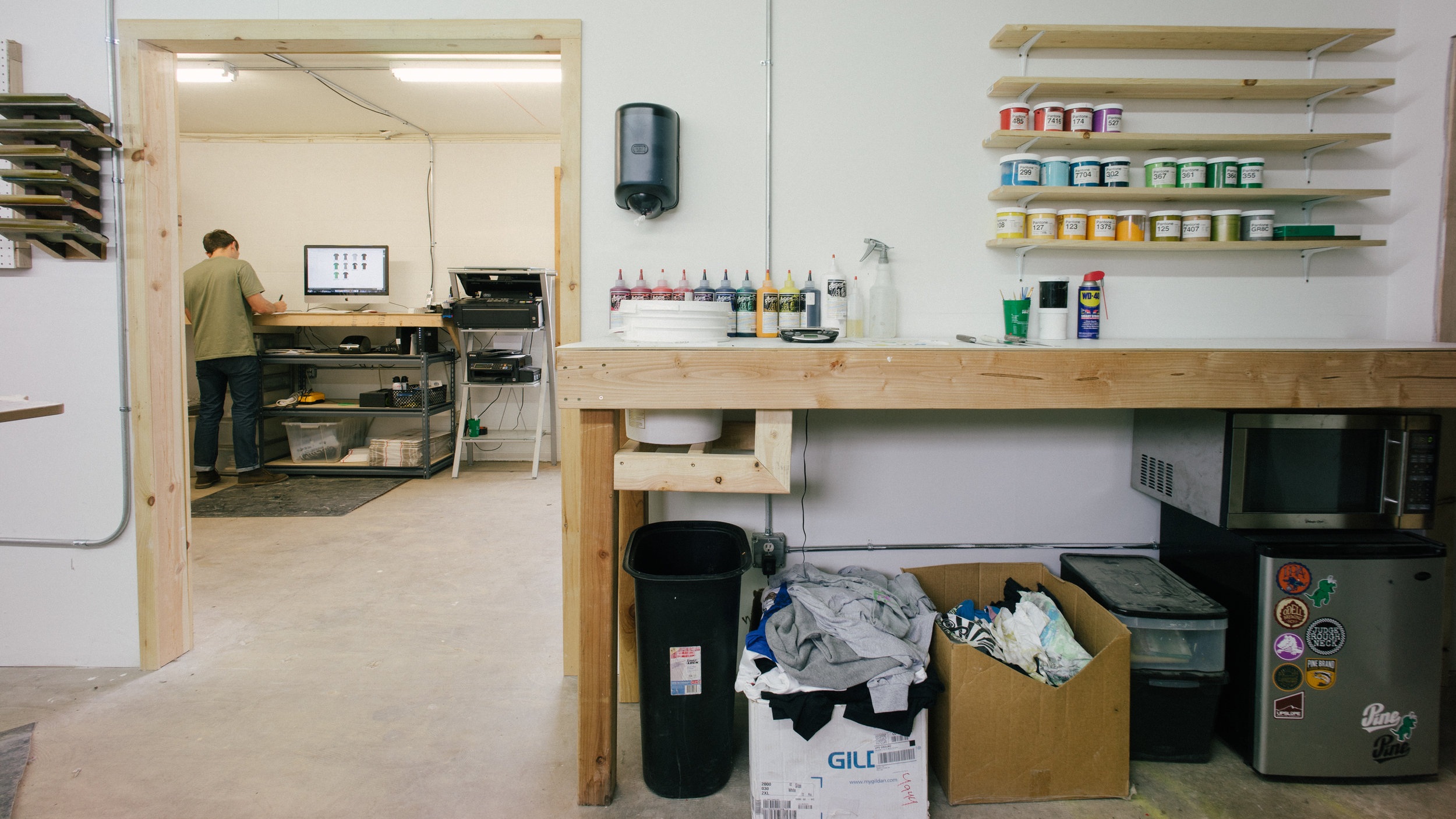 2016: After maximum levels of fun, minimal success, and six-digit losses, we pivoted from clothing brand to printshop / design studio.
We got our own shop space and things really started clicking.
2016: A documentary-induced existential crisis led Gar to throw away all plastisol inks and overnight Pine became an exclusively water-based printshop.
2017: Orders grew in size and frequency.
We welcomed our first automatic press with sore, open arms.
2018: After 2 years in 800 square feet, we re-modeled and re-located to 112 E Olive Street in Old Town Fort Collins.
2019: We're not done yet! We've come a long way from a garage, but don't plan on stopping here. We're working every day to become a better resource for purveyors of great merch, expanding our offerings and perfecting our craft. We hope you'll join us!